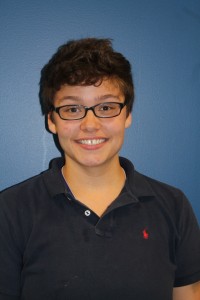 (­­­­­­­­­­­­­­­­­­­Acworth, Ga. – June 18, 2013) Chattahoochee Technical College students Dana Sherer of Marietta and Tommy Larson of Woodstock were elected president and vice president of the Association of Surgical Technology Student Association at the organization's national convention held in New Orleans, La. Every year, students in Chattahoochee Technical College's surgical technology program attend the convention to introduce students to the organization.
This is not CTC's first time having one of its students elected; last year Dustin Cain was nominated vice president. However, according to Surgical Technology Program Director Lorraine Wilderman, "this year is significant because for the first time in ASTSA history two students from the same college were elected," says Surgical Technology Program Director Lorraine Wilderman.
Sherer and Larson begin their one-year term in which they will manage the student division of the organization. Their duties include planning the student day for next year's convention, which will be held in Denver, Colo., writing articles for the organization's magazine, and assisting with the website.
When asked what motived her to run for president of the ASTSA, Sherer says she had no intention of seeking an office until she arrived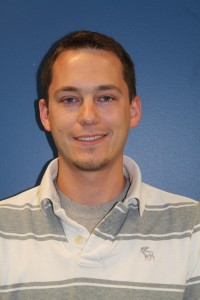 at the convention center in New Orleans. "When I saw the magnitude of the event and witnessed the zeal others have for this organization and the profession, I wanted to engage in a bigger part of the process and felt an obligation to serve," says Sherer.
During her high school years while attending a Cobb County magnet school, she took part in a program at a Cobb hospital that allowed her to rotate through different areas of medicine for eight weeks. It was at that time she found her connection to the medical field. Sherer says she looks forward to gaining a job in the field after graduation while continuing her education to earn a bachelor's degree, and hopes to join the Georgia State Assembly of Association of Surgical Technologists.
Larson, the newly-elected vice president of the organization, says, "We are very excited to join with others so rooted in passion and willing to volunteer their time to make this organization extraordinary."
He became interested in surgical technology when a friend, who is a plastic surgeon, invited him to attend a surgery. He decided then to give up his eight-year career as a mechanic with Mercedes-Benz. "Many of my family members are mechanics and, so, that is what I became. I never thought I had what it takes to earn a degree in healthcare." One roadblock almost stopped Larson from running for an office during the convention. He was informed that he must give a speech to all the attendees. Due to his fear of public speaking, he decided not to run. "However, I realized that no one becomes great or helps others by staying inside his comfort zone," says Larson.
The Surgical Technology Program at Chattahoochee Technical College prepares students to become qualified surgical technologists, a role vital to operating rooms at hospitals. The diploma level program is 65 credit hours long, taking students three semesters after prerequisites and general education coursework. A clinical rotation at a hospital is a vital part of the educational experience. Graduates are eligible to sit for the national certification examination. The next surgical technology cohort class begins August 19.