(Acworth, Ga. – June 20, 2013) For the 66 students participating in the Chattahoochee Technical College Adult Education Recognition Ceremony Thursday, this was a celebration they missed out on in high school. The graduates represent just a portion of the 715 students who took GED examinations at Chattahoochee Technical College's numerous testing centers.
"Our certified examiners are busy," said Chattahoochee Technical College Executive Director for Adult Education Jon Collins. "They administer the GED test at the North Metro and Appalachian campuses, Summer Hill Education Center and the probation and detention centers Bartow, Cherokee, and Paulding counties.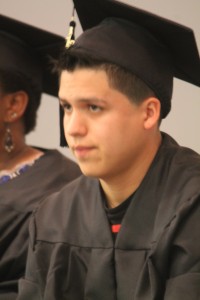 Most of these students were among the first group in the country to complete the GED test on computer. Georgia was the first state to launch the computer-based GED testing and Chattahoochee Technical College was in the first group to convert to that process as well.
Thursday night's ceremony included three graduates who were selected by the program's instructors and administrators to tell their own story about their journey. Speakers featured this year's ceremony included Felix Moncada of Acworth, Elizabeth Waiyaki of Acworth and Charlotte Suzel Profit of Cartersville.
Moncada, who was the first of the student speakers was described by Collins as the class poet. He shared poem that he had written for the occasion.
Practice
Life is based on failure
So practice makes perfect
Fight through the battles and obstacles
I promise it is worth it
So every time you fall to the bottom
You have the strength to pull yourself to the surface
You cannot be distracted from success
Or better your purpose
With a new version of the GED on the horizon, Adult Education officials at Chattahoochee Technical College are encouraging those who have not yet earned a GED to pass all sections of the test before a new version is launched January 2, 2014.
"Those who have taken the current GED test, but not passed all five parts, have until the end of 2013 to pass," explained Collins. "Partial scores are not going to carry over when the new test is implemented. That means students will have to start over again in 2014 to receive their high school equivalency credential."
The test itself, which is now available in a computerized version at local testing centers, costs $32 per section. Each of the test's five parts can be taken separately and in any order. Test-takers must pass all five parts to receive the high school equivalency credential.
Without a high school or GED diploma a person will earn on average $7,658 less a year than someone with a secondary education credential. That number along with statistics of higher chances of arrest and jail time, poorer health, more troubled finances and lower self-esteem are all reasons that people turn to Chattahoochee Technical College for help to pass the General Educational Development test.
The GED test provides adults at least 16 years of age who are beyond the age of compulsory high school attendance under state law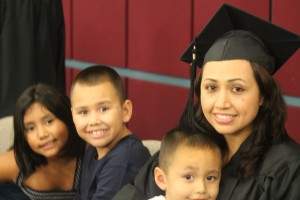 with an opportunity to earn a high school equivalency diploma. In order to pass the GED test, a student must pass a series of five tests in writing skills, social studies, science, interpreting literature and arts, and mathematics. Successfully passing these sections demonstrates that the student has acquired a level of learning that is comparable to that of high school graduates. Tests are scored from 200 to 800 points. A minimum standard score of 410 is necessary to pass each individual exam, and an average standard score of 450 is required to pass the full battery.
Chattahoochee Technical College offers free classes to prepare students for the exams, including placement testing and online resources. GED preparation classes are offered at no charge through Chattahoochee Technical College's Adult Education program at a variety of locations.
"Taking the GED preparation classes greatly increases the student's chances of passing the test over those who just 'walk in,'" said Collins. "The hardest part of the whole process isn't the math or the other subjects. It's not the tests or the classes. It's walking through that door for the first time or making a call about the next step."
Another ceremony is scheduled for June 27 at the Appalachian Campus in Jasper.